Gangsteel are the large stainless steel plate supplier. our main Grade A240 316L A240 SS316L, A240 TP316L A240 Type 316L aisi 316L Stainless plate, SQ pipe, cutting parts, Stainless disc and angle.a240 316l stainless,aisi 316l stainless steel,a240-316l 7days delivery time,a240-316l cutting parts,a240 316l machined parts,316l stainless steel astm,316/316l stainless steel,316l 316 H beam.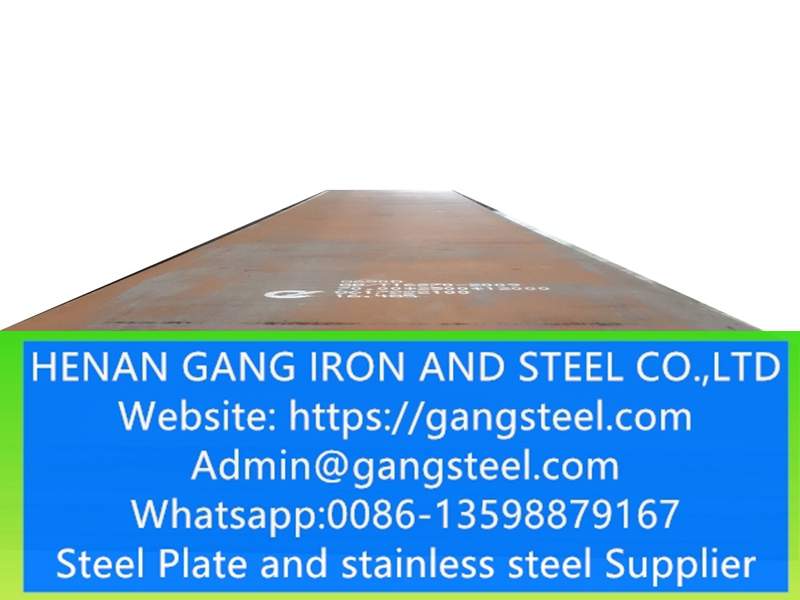 A240 316l stainless steel vs 316 plate stockist
In comparison to a No. 7 finish, the grit lines are a lot much less seen, however they are often seen if the finish is examined carefully. No.7 Finishhas a high degree of reflectivity and a mirror-like appearance. A No. 4 finish that has been polished to 320-grit is buffed for up to 10 minutes however existing grit lines aren't eliminated. The remnants of fantastic polishing traces can generally seen by an observer standing several ft from a panel.
You can find an in depth vary of stainless-steel grades available on the market, which perhaps used within the manufacturing of high-quality SS goods. Stainless Steel is one of the market's most versatile merchandise, offering very respectable technical properties and requirements. The metal alloy has a low chromium content material, which presents impressive corrosion resistance and outstanding resilience for applications at excessive temperatures. Also, the chemical additives of metal exhibit robust properties as nicely.
What ASTM A240 Type 316L
A240 316L is a grade of stainless steel, AISI 316L is the corresponding American grade, and sus 316L is the corresponding Japanese grade.
The unified digital code in my country is S31603, the standard brand is 022Cr17Ni12Mo2 (new standard), and the old brand is 00Cr17Ni14Mo2, which means that it mainly contains Cr, Ni, and Mo, and the number indicates the approximate percentage. The national standard is GB/T 20878-2007 (current edition).
What a240 316L density?  The a240 316L density is 7.98g/cm3;
What is A240 316L yield?
Tensile strength σb (MPa): ≥480
Conditional yield strength σ0.2 (MPa): ≥177
Elongation δ5 (%): ≥40
Reduction of area ψ (%): ≥60
Hardness: ≤187HB; ≤90HRB; ≤200HV
Density: 7.98g/cm3;
Specific heat capacity ratio (20℃): 0.502J/(g*K)
Steel Grade

Mechanical Property

ASTM(A240M)

Others(JIS)

Tensile Properties

Hardness

Bend Test

Yield StrengthMPa

Tensile StrengthMPa

Elongation%

HBW

HRBW

316

SUS316

≥205

≥515

≥40

≤217

≤95

―

316L

SUS316L

≥170

≥485

≥40

≤217

≤95

―

316H

 

≥205

≥515

≥40

≤217

≤95

―
Gangsteel relative keywords.
A240 316l|A240 aisi 316l|A240 ss316l|A240 sus 316l|A240 316l steel|A240 316l surgical steel|A240 1.4404 stainless steel|A240 316l ss|A240 316l stainless|A240 tp 316l|A240 316l stainless steel price|A240 316 316l|A240 316 stainless tubing|A240 sa 240 316l|A240 1.4404 steel|A240 astm a312 tp 316l|A240 s31603|A240 aisi 316l stainless steel|A240 a312 tp 316l|A240 astm 316l|A240 er 316 l|A240 316l stainless steel price per kg|A240 gr 316|A240 din 1.4404|A240 316l stainless steel pipe|A240 sa240 316|A240 astm a312 tp 316|A240 316l grade stainless steel|A240 astm a240 316l|A240 1.4435 stainless steel|A240 a240 316l|A240 astm 316 stainless steel|A240 316l stainless steel tubing|A240 1.4404 stainless|A240 316l stainless steel sheet|A240 sa 240 gr 316|A240 316 stainless rod|A240 metal 316l|A240 316 stainless sheet|A240 316 stainless plate|A240 316l sst|A240 ss 1.4404|A240 316l stainless steel plate
What astm a240 316l equivalent?
EQUIVALENT ASTM A240

No

JIS G4304

ASTM

UNS

KS

EN10095

AS

CNS

10

SUS309S

309S

S30908

STS309S

1.4833

309S

309S

11

SUS310S

310S

S31008

STS310S

1.4845

310S

310S

12

SUS316

316

S31600

STS316

1.4401

316

316

13

SUS316Ti

316Ti

S31635

–

1.4571

316Ti

316Ti

14

SUS316L

316L

S31603

STS316L

1.4404

316L

316L

15

SUS316N

316N

S31651

STS316N

–

316N

316N

16

SUS316LN

316LN

S31653

STS316LN

1.4429

316LN

316LN

17

SUS316J1

–

–

STS316J1

–

316J1

316J1

18

SUS316J1L

–

–

STS316J1L

–

–

316J1L

19

SUS317

317

S31700

STS317

–

317

317

20

SUS317L

317L

S31703

STS317L

1.4438

317L

317L
What does a240 mean? A-240 Heat-Resisting Chromium and Chromium-Nickel Stainless Steel Plate, Sheet, and Strip for Pressure Vessels. SA-263 Corrosion-Resisting Chromium Steel Clad Plate, Sheet, and Strip.
Grade

ASTM A240 316L Chemical Composition

ASTM(A240M)

Others(JIS)

C

Si

Mn

P

S

Ni

Cr

Mo

Others

316

SUS316

≤0.08

≤0.75

≤2.00

≤0.045

≤0.030

10.0/14.0

16.0/18.0

2.00/3.00

N≤0.10

316L

SUS316L

≤0.030

≤0.75

≤2.00

≤0.045

≤0.030

10.0/14.0

16.0/18.0

2.00/3.00

N≤0.10

316H

0.04/0.10

≤0.75

≤2.00

≤0.045

≤0.030

10.0/14.0

16.0/18.0

2.00/3.00
Gangsteel other products
A240 316 stainless pipe|A240 a240 316|A240 316l grade surgical steel|A240 astm a240 316|A240 316l surgical stainless steel|A240 316l tube|A240 sa 312 tp 316l|A240 grade 316l|A240 titanium 316l|A240 sae 316l|A240 316l pipe|A240 316l surgical grade stainless steel|A240 sae 316l stainless steel|A240 astm a479 316|A240 tp 316|A240 1.4404 aisi 316l|A240 sa 479 316l|A240 sa 240 gr 316l|A240 sa 240 tp 316l|A240 alloy 316l|A240 type 316l stainless steel|A240 316 and 316l|A240 aisi 1.4404|A240 steel 1.4435|A240 sus 316l stainless steel|A240 sa 213 tp 316l|A240 astm 316l stainless steel|A240 ss316l pipe|A240 316l plate|A240 ss316 and ss316l|A240 aisi 316l ss|A240 astm a312 gr tp316l|A240 316l austenitic stainless steel|A240 sa 240 tp 316|A240 a276 316l|A240 astm a269 tp316|A240 316 sheet|A240 a269 tp316|A240 astm a240 tp 316|A240 316l astm|A240 316 stainless bar|A240 cres 316l|A240 316l 1.4404 stainless steel|A240 316 and 316l stainless steel|A240 316l stainless steel hypoallergenic|A240 316 stainless round bar|A240 a240 tp316l|A240 astm a240 tp316l|A240 ss 316l grade|A240 316 stainless flat bar|A240 stainless steel grade 1.4404|A240 304 316l|A240 sst 316l
A240 304 VS A240 316l SAE 316L, What is different of 304 AND 316L?
Essentially, Grade 304 is an austenitic chromium alloy which is also known as an "18/8" stainless as the make-up of the steel is 18% chromium and 8% nickel. The chromium content promotes the material's considerable resistance to the effects of corrosion and oxidation.
The two most commonly used stainless steels 304 and 316L (or 1.4308 and 1.4408 corresponding to German/European standards). The main difference in chemical composition between 316 and 304 is that 316L contains Mo, and it is generally recognized that 316L has better corrosion resistance.
It is more corrosion resistant than 304 in high temperature environment.
Therefore, in high temperature environments, engineers generally choose 316 material components.
A240 316L is commonly used in chemical and petrochemical industry, in food processing, pharmaceutical equipment, medical devices, in potable water, wastewater treatment, in marine applications and architectural applications near the seashore or in urban areas.
a240 316l chemical composition
There are numerous features and surface finishes of this chrome steel to swimsuit the setting the alloy must endure. SS 310 Plates is used the place both the properties of steel and corrosion resistance are required. We now provide circle chopping in ss Grade 420 perforated sheets as much as 1000mm diameter. For manufacturing unit value buy instantly from Stainless Steel 420 Plate producers in India, verify latest ASTM A240 Stainless Steel 420 Plate value record & stock sizes please mail us.
A240 316l plate weight factory
Contact Us
HENAN GANG IRON AND STEEL CO.,LTD
Email:
admin@gangsteel.com
Phone:
whatsapp: 0086-13598879167
Goodluck Metal Corporation are fabricating SS Sheets and Plates through the use of the high quality of uncooked materials, and our skilled group members are choosing the uncooked materials through the use of the newest instruments and techniques for manufacturing the best quality. We are all the time following the worldwide and nationwide standards and specs for the manufacturing process. We largely concentrate on our consumer's wants and requirements by keeping in thoughts. So that we are able to produce Stainless Steel Sheets and Plates with specified standards, and that may assist fulfill the needs of the shopper and as properly fit for the market commonplace. And we're giving these products at inexpensive price, and it requires little or no maintenance and easy to make use of for several applications in an industry purpose. Description This iced out ring is made with nice high quality and particulars. Iced out with high grade simulated diamonds hand set with prongs, not glue.
There are many selections out there – for instance including carbon through the forming course of will make the chrome steel extra sturdy and stronger too.
Stainless metal€™s resistance to corrosion and marking, low upkeep, relatively low price, and acquainted lustre make it a perfect material for lots of purposes.
Nexus Impex homes some of the prominent production facility for Stainless Steel 316 Sheets/Plates.
In case of chrome steel 316L sheets, we can provide cut to measurement sheets, sheet minimize circles, rings and blocks.
We can offer various worth added providers such as cut-to-length, sharpening, bending, rolling, shearing, guide or automated punching & forming, and welding (MIG, TIG & spot welding). 316L chrome steel sheets are available in inventory with Asiamet in varied variant such as SS 316/310L/316Ti. Stainless Steel 316L Sheets in Stock Now & Ready to Deliver Today! Our Company, Asiamet is a well-known producer and supplier of stainless steel 316L sheets designed and manufactured from prime quality uncooked materials, as per worldwide requirements. We have supply of our stainless steel 316L sheet products to many countries and throughout India. gangsteel supply astm a l Stainless metal plate thickness 1mm to 300mm.
410S remains delicate and ductile even when quickly cooled from above the crucial temperature. This non-hardening characteristic helps stop cracking when the alloy is exposed to high temperatures or welded. It reveals adequate corrosion resistance just like 410 and good oxidation resistance. Due to the lower chromium, Grade 409L was another low cost choice for corrosion resistant chrome steel. As 439 SS is superior high quality of alloy that's possessing varied good attributes that utility demands, has it has turn into well-liked. Many good attributes the alloy is possessing like chloride stress corrosion cracking resistance, weldability, basic corrosion resistance particularly in a mildly oxidizing atmosphere that's making it a useful one.
A240 316l stainless plate price|A240 316l stainless steel plate properties|A240 316l stainless steel plate price per kg|A240 316l stainless steel plate weight|A240 316/316l plate|A240 plate 4 mm 316l|A240 316l tread plate|A240 ss 316l plate unit weight|A240 316l stainless steel plate mechanical properties|A240 316l stainless steel plate specifications|A240 316l stainless steel plate thickness|A240 ss 316l plate density|A240 ss 316l plate price in india|A240 ss 316l plate weight|A240 316l plate suppliers|A240 316l plate weight|A240 316l plate thicknesses|A240 316l plate price|A240 ss 316l plate chemical composition|A240 aisi 316l plate|A240 cres 316l plate|A240 316l diamond plate|A240 ss 316l plate weight calculator|A240 a240 316l plate|A240 astm 316l plate|A240 316l plated stainless steelA240 ss 316l plate|A240 316l ss plate|A240 316 stainless plate|A240 316l stainless steel plate|A240 316l stainless plate|A240 316l plate specification|A240 316l stainless steel plate price|A240 316l steel plate|A240 ss 316l plate rate
Gangsteel production range for stainless, our max thickness 300mm, the max width 2600mm. Thickness 3mm to 300mm. 316/316L steel has outstanding corrosion resistant properties, whether it is atmospheric or oxidizing environment, even for marine atmosphere, it shows excellent corrosion resistance in welded state. Normally 316/316l steel shows no magnetic in annealed condition, cold drawn or cold rolling process may make it with little magnetic, and it can be fixed with further processing.
it's used in purposes corresponding to family home equipment, metal molding trim, cupboard hardware, hinges and so forth. These plates are ideal for the appliance of where sanitation is critical or where there's a constant risk of corrosion. It doesn't get rust, and so it doesn't want protection from moisture or chemical compounds. It does not any portray or sprucing and does not lose its color very easily. Asiamet is among the best company in for supply of products with shortest lead times.
Will a magnet stick to 304 stainless steel?
All stainless steel is magnetic except austenitic stainless steel which is actually 300 series stainless such as 304 and 316. However, 300 series stainless is non-magnetic only after it is freshly formed. 304 is almost for sure to become magnetic after cold work such as pressing, blasting, cutting, etc.
316 stainless steel astm a240
It is used into the exhaust system elements whereby the temperature might exceed the restrict of oxidation and the place wet corrosion resistance, particularly to chloride, is required. We even take a look at the uncooked material before the formation so that there might be no potential chances of any type of error. The coils are shaped by operating a continuous sheet of steel by way of a roll slitter. Stainless steel is a special category of different iron base alloys that are formulated of different elements like Iron, Chromium, Nickel. Due to the presence of Chromium, which is an important element that offers these iron primarily based alloys their primary corrosion resistance power and likewise resistance to oxidation at greater temperatures. Competitive or Lowest Prices for Stainless Steel 316L Sheets – At Asiamet, we are committed to supply our clients with lowest attainable costs for stainless steel 316L sheets.
What is the highest quality stainless steel?
Type 304: The best-known grade is Type 304, also known as 18/8 and 18/10 for its composition of 18% chromium and 8%/10% nickel, respectively. Type 316: The second most common austenitic stainless steel is Type 316.
Gangsteel supply the stock stainless steel plate. A240 316L OR SAE 316L grade stainless steel, sometimes referred to as A4 stainless steel or marine grade stainless steel, is the second most common austenitic stainless steel after 304/A2 stainless steel. Its primary alloying constituents after iron, are chromium (between 16–18%), nickel (10–12%) and molybdenum (2–3%), with small (<1%) quantities of silicon, phosphorus & sulfur also present. The addition of molybdenum provides greater corrosion resistance than 304, with respect to localized corrosive attack by chlorides and to general corrosion by reducing acids, such as sulfuric acid. 316L grade is the low carbon version of 316 stainless steel. When cold worked, 316L can produce high yield and tensile strengths similar to Duplex stainless grades.
Available upon request.We additionally having inventory of Stainless Steel Sheets, Stainless Steel Plates & Stainless Steel Coils manufactured by following brands. we also have the gross sales consultant who can present the right information of these Brands & about Grades, materials and sizes. Our group can plasma cut, saw minimize, or waterjet reduce to your specifications. Some of the names used Stainless steel plate supplier in our website are trade names and/or emblems of particular manufacturers. Supplies can be made to fulfill customer specifications from any of the available supply. Trade names or Trademarks have been used solely for reference function and to assist customers identify merchandise according to listed specs.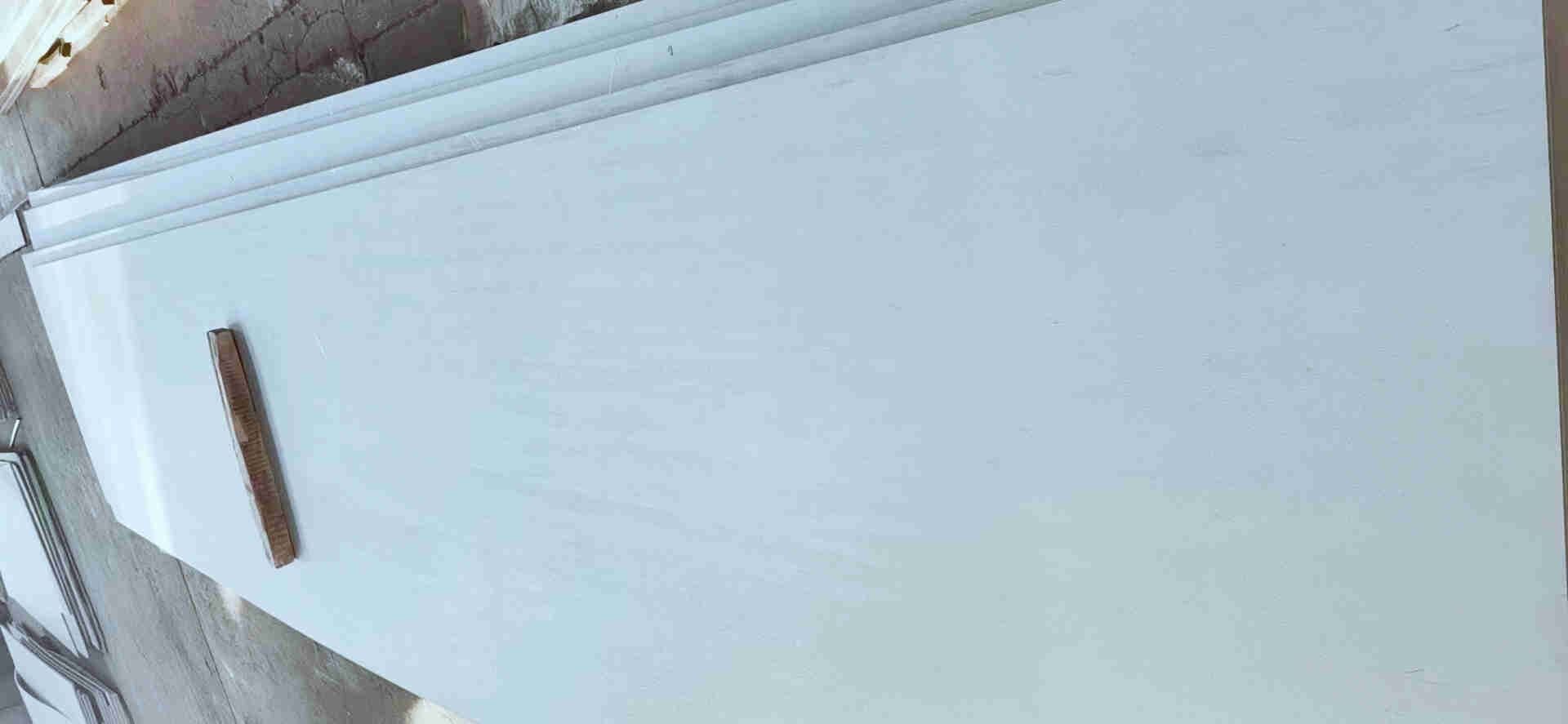 A240 316l stainless steel price per pound|A240 sa 240 type 316l|A240 aisi 316l steel|A240 316l round bar|A240 a4 316l|A240 a240 gr 316l|A240 ss 316l pipe price|A240 1.4404 ss|A240 316l din|A240 asme 316|A240 cf3m 316l|A240 316 stainless angle|A240 sandvik 316l|A240 316l 316ti|A240 astm a479 316l|A240 316l sheet|A240 316 surgical stainless steel|A240 a213 tp316l|A240 spj 316l|A240 ss316 ss316l|A240 316l 2b|A240 1.4432 stainless steel|A240 316l marine grade stainless steel|A240 type 316l|A240 sa316l|A240 a312 316|A240 aluminium 316l|A240 ss 316 and 316l|A240 aws 316l|A240 ss316l stainless steel|A240 tp316l stainless steel pipe|A240 sa 479 gr 316|A240 316l stainless steel pipe supplier|A240 s31603 sst|A240 a358 316l|A240 astm a213 tp316l|A240 astm a240 type 316l|A240 a240 tp 316|A240 316 seamless tubing|A240 sa 249 316l|A240 ss 316l sheet price|A240 316l ug|A240 1.4435 aisi 316l|A240 a 312 tp 316l|A240 316l plate|A240 316 plate
Grade 409L has a great combination of warmth resistance and corrosion resistance, could be ideal for non- or flippantly corrosive environments or functions. It has wonderful oxidation resistance in excessive temperatures and good welding efficiency, which can be utilized for automotive exhaust pipes or oil gear. NO.3 Those completed by sharpening with No.one hundred to No.120 abrasives specified in JIS R6001. NO.4 Those completed by sharpening with No.one hundred fifty to No.one hundred eighty abrasives specified in JIS R6001. HL Those completed polishing so as to offer steady sprucing streaks through the use of abrasive of appropriate grain size. No.eight FinishIt is produced in the same method as the No. 7 finish except that the buffing is sustained for an extra five to ten minutes.
Gangsteel had 3000tons raw stock material and we can produce A240 316L Stainelss steel plate with faster delivery time. 7-10days we can be ready for delivery. If you have inquiry for 316L stainless steel material, please contact us.